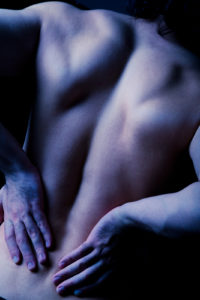 People suffering from back pain and other auto injuries in Navarre Fl may make things worse with their daily activities, work, play and even long commutes on Highway 98. Back injuries are no fun to deal with and certainly something that we all want to avoid. With the holiday season coming up it may be hard to find the time to take care of our bodies the way we should – so now is the time to act.
Back pain is just one of several things that can slow us down – auto injuries like neck and shoulder pain, pinched nerves and even a herniated disc can prevent you from doing things you enjoy and taking care of obligations. The good news is that in most cases, these pains are mechanical, meaning they are not caused by serious conditions and can ultimately be improved with regular chiropractic care.
When your body starts to feel off or when you start experiencing pain is the exact time for you to be seen by your chiropractor. Schedule a Navarre Chiropractic Adjustment as soon as possible. Many patients of chiropractic care feel improvement shortly after starting chiropractic treatment. We pride ourselves in helping people without using things like surgery or drugs, as chiropractic care reduces pain, restores normal range of motion and decreases the need for medication.
If you have back pain or are in need of auto injury care in Navarre or Gulf Breeze FL, give Pickett Chiropractic a call at 850-939-3339 for a free consultation today. We accept most types of insurance for auto accident injuries, worker's compensation, and personal injuries.
Call us today and start feeling better!